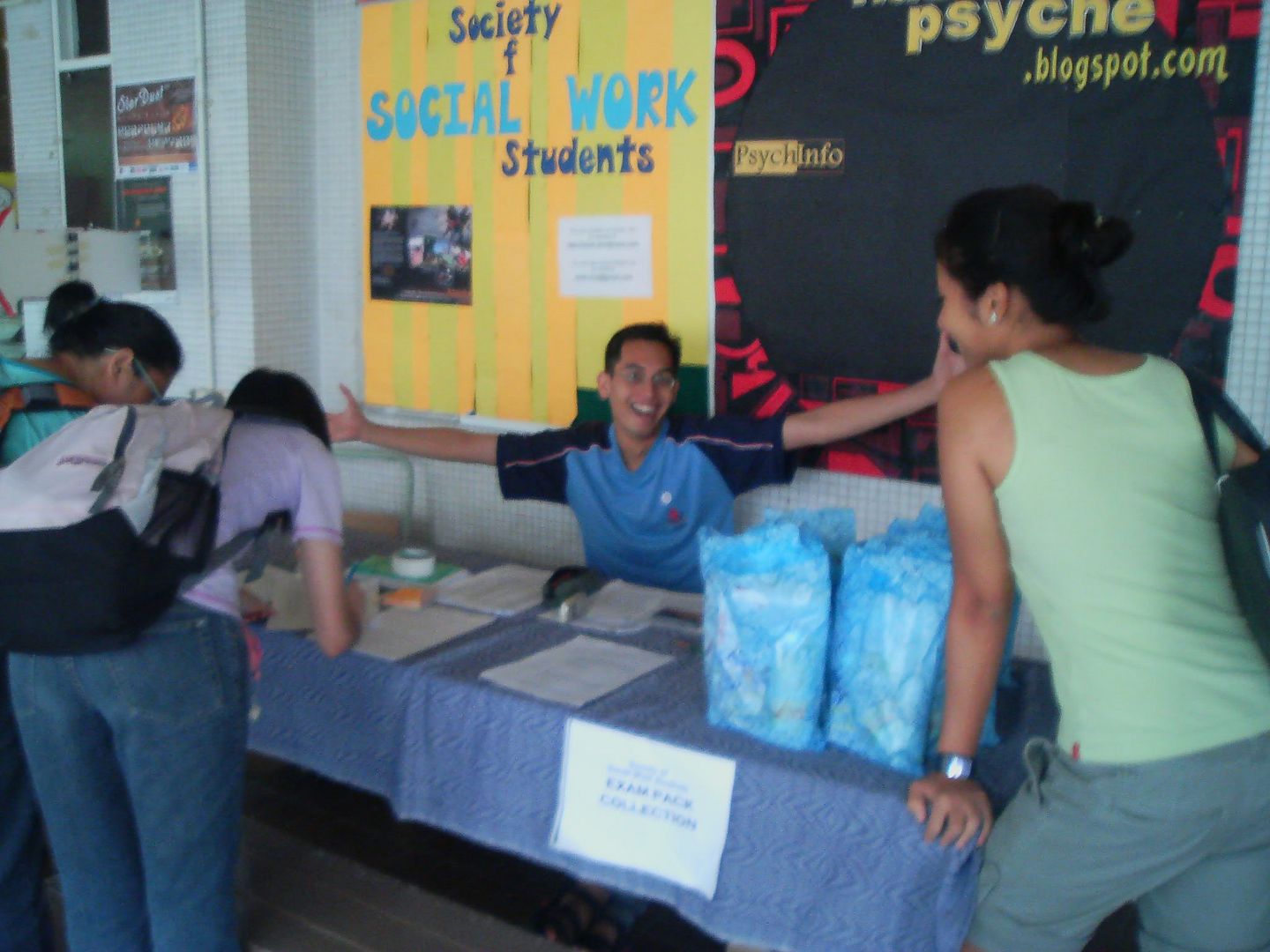 Dear Students of Social Work, As you are preparing for the coming exams, the Society of Social Work Students (SSWS) would like to show you our support with a little gesture of ours. Do drop by the Arts Walkway leading up to AS6 this coming Wednesday and Thursday (11th and 12th April) to receive your simple exam pack, as well as to collect your membership card. Hope to see you there!


Date: 11th and 12th April 2007 (Wed and Thurs)


Time: 11am - 2.30pm


Venue: Bench along AS6 walkway


Once again, we would like to thank you for your continued support and do stay tuned to the Society's
online forum
as well for more updates!
For enquiries, pls contact Pearline at
pearline.koe@nus.edu.sg
/ 9852 5550 or Eunice at
eunice.quek@nus.edu.sg
/ 9830 4152.
With warmest wishes,
20th Executive Committee
Society of Social Work Students (NUS)